■ Specifications
Working Principle

The ultrasonic round rotary vibrating screen is consisit of the ultrasonic generator, transducer, resonant ring, vibration motor, screen body. The ultrasonic generator creates high frequency oscillation, and transducer will convert it to the high frequency sine shaped longitudinal oscillatory wave, then the oscillatory will be transmissed to the resonant ring and creates the sympathetic vibration, and the resonant ring will transmissed the vibration to the screen surface evenly. In this case, based on the low frequency three dimensionl movement and supersonic vibration wave, the machine can not only keep off the screen mesh jam but also can improve the sieving capacity and quality.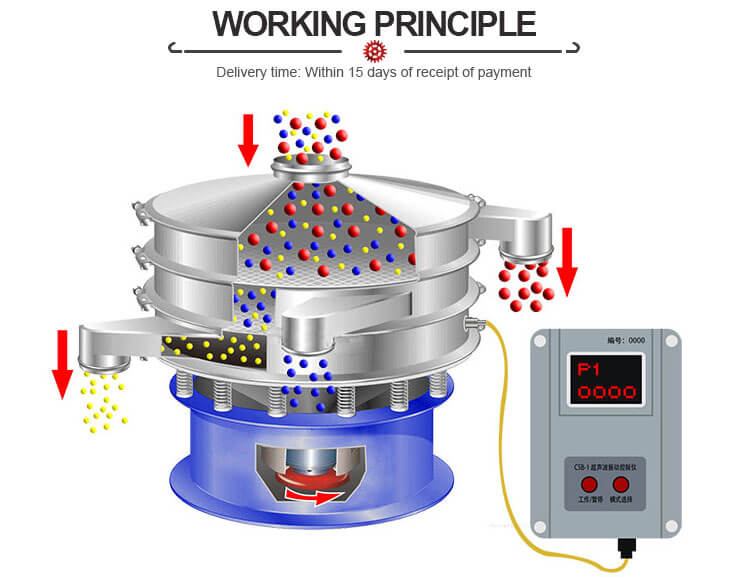 Ultrasonic vibrating screen features:
1.High precision screening, effectively sloving super-fine powder screening question;
2.Auto-cleaning screen surface, effectively solving mesh blockage question;
3.Stainless-steel 304/316 material, corrosion resistance, acid and alkali resistance;
4.Easy to operate, easy to change the screen mesh, easy to clean;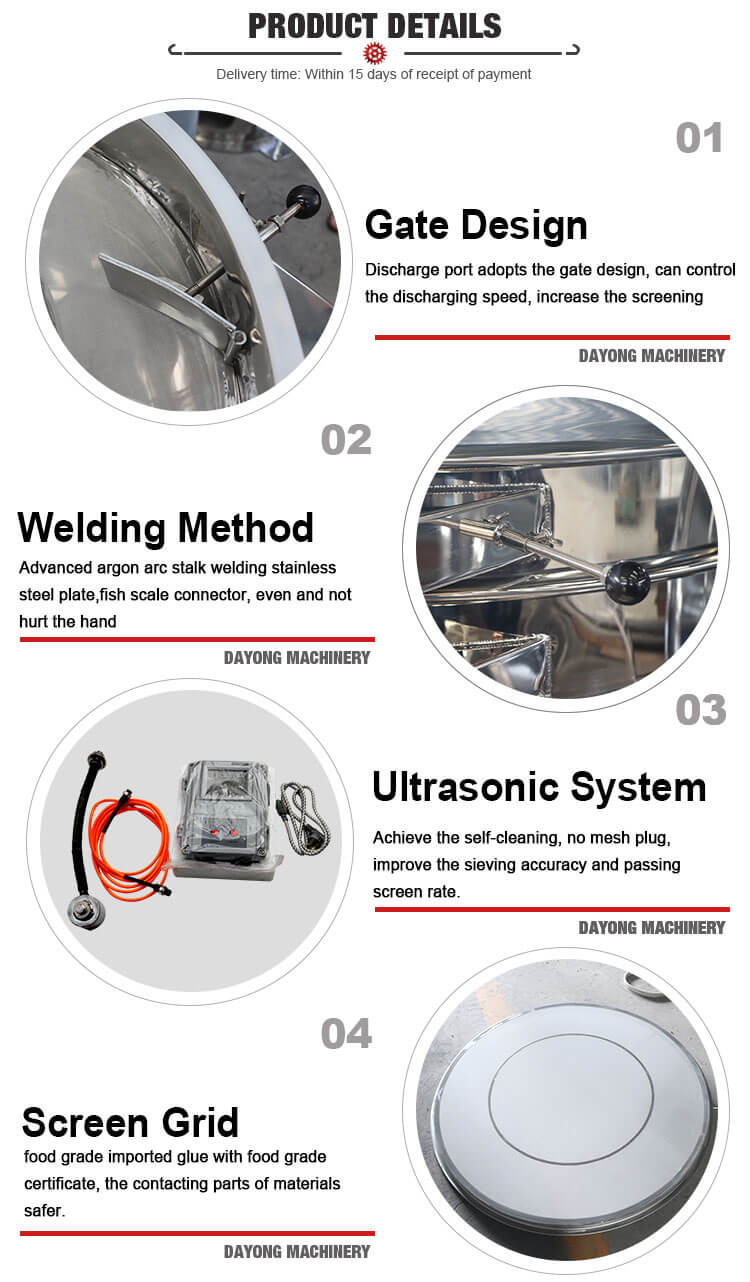 Applicable industries:


Chemical industry: resin, pigment, cosmetic, coatings, all kinds of chemical powder.
Food industry: matcha powder, starch, milk powder, egg powder, all kinds of food powder.
Metallurgy industry: aluminum powder, copper powder, ore alloy powder, welding rod powder, al kinds of metal powder.
Medicinal industry: all kinds of medicine powder.

Application Range:
1.Size classification :separation of particles into groups of comparable size from the materials.
2.Gravity filtering:removal of solids from liquids and slurries.
3.Product reclamation:removal of the solids from waste product or clarification of waste liquor for further use.
4.Screening :separation of a few oversize particles from a quantity of materials.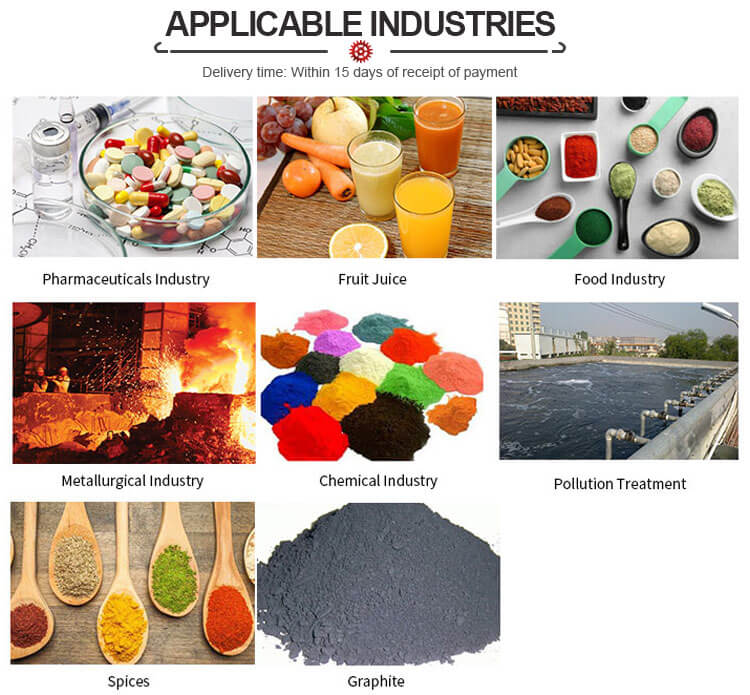 The matters ultrasonic vibrating screen need attention:
1.Ultrasonic generator used 220 V power supply , frequency 50 HZ and ensure grounding protection.
2.Single nets screening, must be evenly feed.
3.Regularly inspect whether transmission line seal of protection hose in the ultrasonic is fastened.
4.The ultrasonic driver should be placed far from production site.
■ Technical Data
| | | | | | |
| --- | --- | --- | --- | --- | --- |
| Model | Power | Sieving diameter | Effective area (m2) | Volume (mm) | Nets layer |
| DYC600-1S | 0.55 | 540mm | 0.22 | 800*800*680 | 1-2 |
| DYC800-1S | 0.75 | 730mm | 0.41 | 900*900*780 | 1-2 |
| DYC1000-1S | 1.5 | 900mm | 0.63 | 1160*1160*880 | 1-2 |
| DYC1200-1S | 1.75 | 1100mm | 0.94 | 1360*1360*980 | 1-2 |
Note: If have any inquiry, can

email us or leave your message

, our engineer will timely contact with you.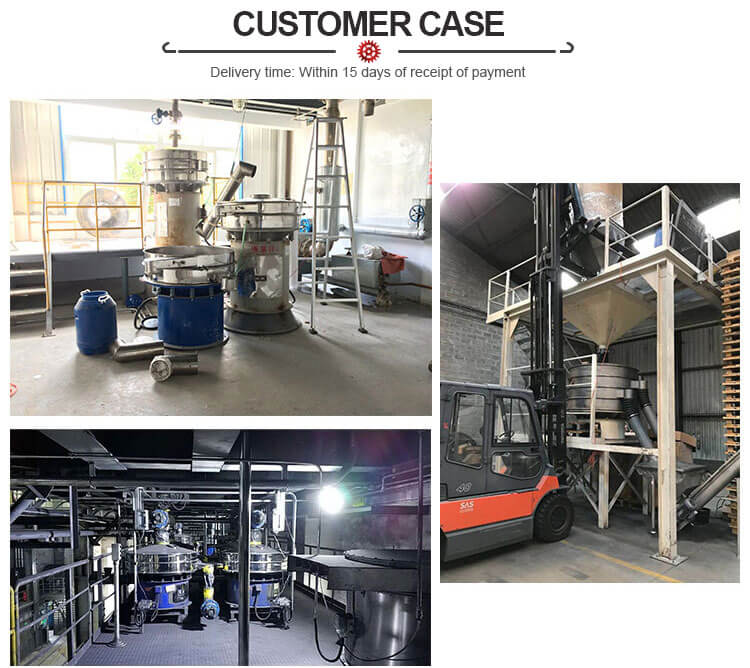 How to get a suitable machine? Pls kindly provide the follow information:

1. Your usage?
2. The handling capacity you require?
3. How much screen mesh size you need?
4. What's material? Stainless steel or contact part stainless steel or carbon steel?
5. Power condition. 380V or 220V or 50HZ or 60 HZ?
6. Other special requirement?
Related Products