■ Specifications
Product Introduction
inclined screw conveyor with hopper
is suitable for the working environment temperature which is between 20 ℃ to 50 ℃;Including the horizontal screw conveyor, the material of transportation temperature should be lower than 200 ℃;Conveying distance less than 40 meters, maximum not exceeding 70 meters; Vertical screw conveyor, its conveying material should not be more than the temperature of 80 ℃, the vertical height is not more than 8 meters.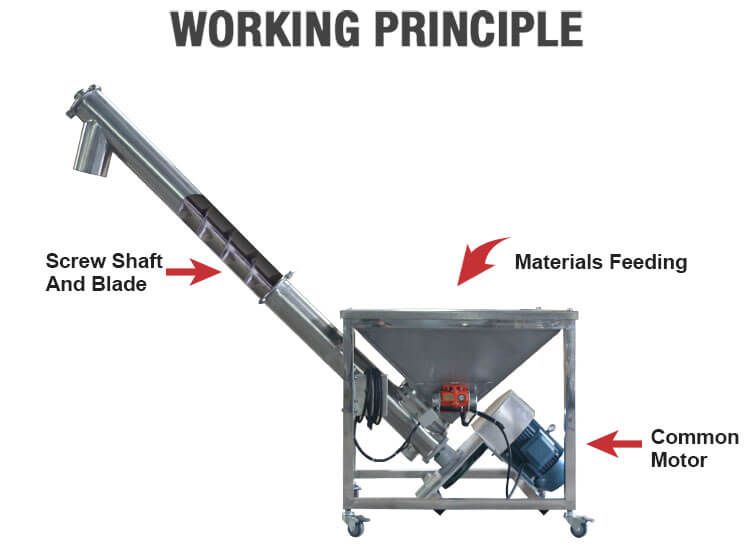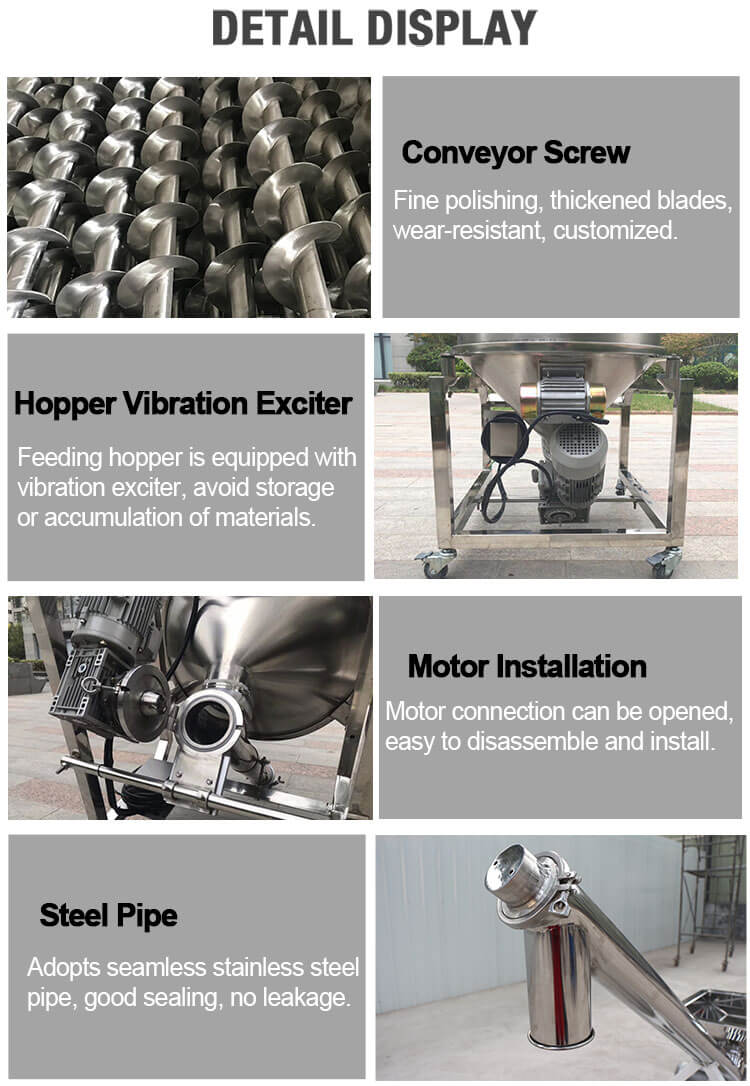 Product Application
Screw conveyor is widely used in various industries, such as building materials, chemical industry, electric power, metallurgy, coal, grain, etc.
It is suitable for conveying powder, granulated and small lump materials, such as coal, ash, slag, cement, food, etc., not suitable for transporting perishable, big viscosity, easily agglomerate or high temperature, and a larger corrosive materials.

Small cross section size, good sealing performance, stable operation and reliable, can be loading and unloading from multiple points of screw middle body, simple operation, easy to maintain, etc.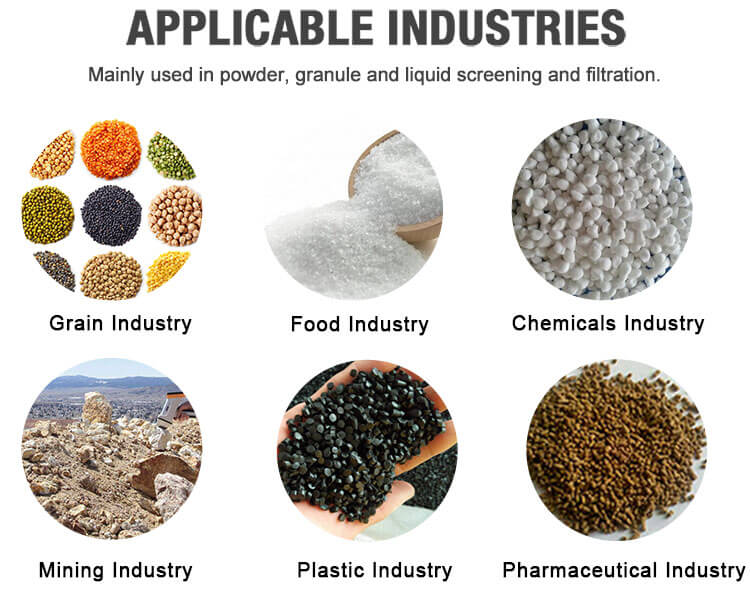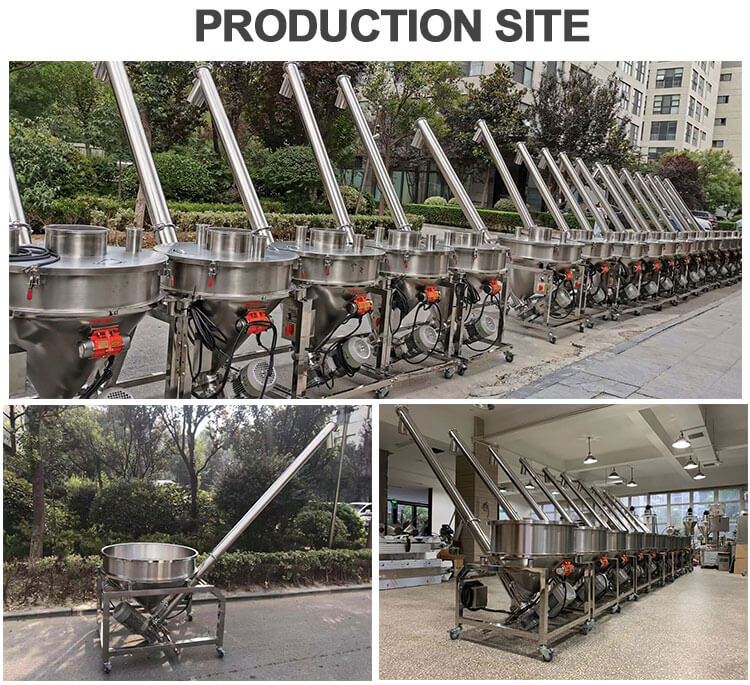 ■ Technical Data
LSY-160

LSY-200

LSY-250

LSY-300

LSY-350

LSY-400

Diameter of tube (mm)

159

219

273

315

377

426

Max capacity (m3/h)

2-3

6-7

8-9

10-13

15-18

20-22

Max conveying length (m)

10

13

15

18

20

25

Working angle (degree)

0~30

0~30

0~30

0~30

0~30

0~30

Motor

model

L≤7M

Y90L-4

Y100L1-4

Y100L2-4

Y132S-4

Y180M-4

Y180M-4

Power (kw)

1.5

2.2

3

5.5

7.5

11

model

L≥7M

Y100L1-4

Y100L2-4

Y112M-4

Y132M-4

Y160M-4

Y180L-4

Power ( kw)

2.2

3

4

7.5

11

15