■ Specifications
Attention1:
This is customizable machine, which can be designed as customers' specific requirements.
Attention2:

This rotary sifter also be called as other name in different country, for example, sometimes will also named it as air-flow screening machine; horizontal centrifugal sieve and so on.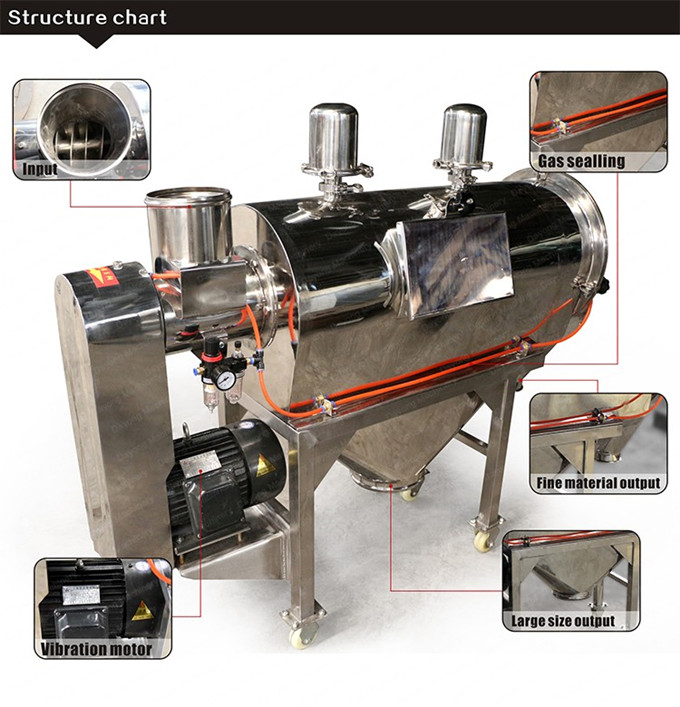 Distinctive features:
1. Airflow feeding function: Feed material by airflow, saving the investment of feeding machine.
2. Crushing function: The vane in this machine would crush some caking materials.
3. Riddle function: This machine can prevent big particles or trashes, so that lengthen fine screen's life, and improve production, reduce power consumption.
4. Large screening range: This machine can sieve 4 to 400 meshes powder with high-efficiency.
5. Totally closed: This machine adopts stainless steel to seal 304, no powder fly.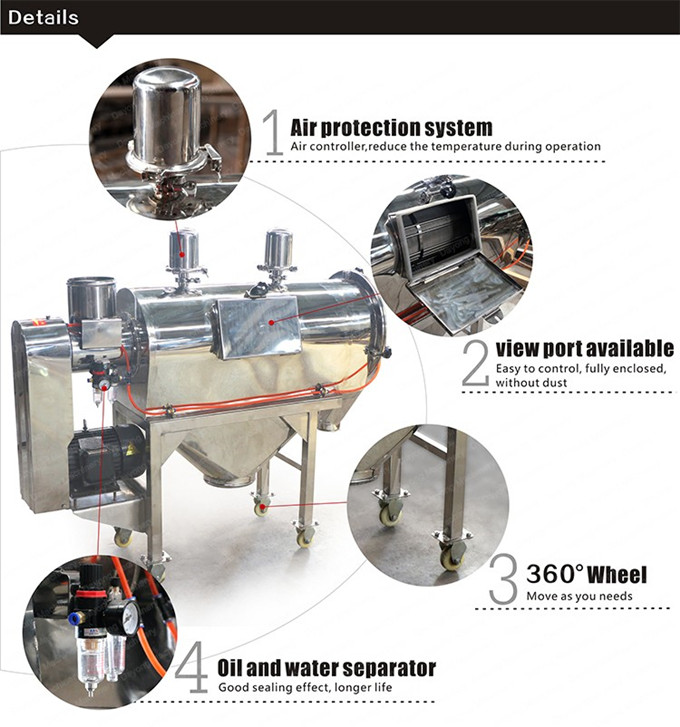 Application industries:
Widely used in chemical, pharmaceutical, food, paper-making, metallurgy, building materials, rubber and other industries.