Tea powder screening case from Japan client
Green tea is grinding through the stone into the powder of green tea, is so far the most fresh, most nutritious, best taste tea, its natural bright green color, can enhance consumer desire. The ultra-fine powder state is also widely used in various fields.
The professional R & D design team from Xinxiang Dayong Vibration Equipment Co., Ltd. according to the actual requirements of the material (green tea powder is ultra-fine, strong sticky, if not clean up long time, may lead to deterioration of green tea, then will largely afftect the tea quality), designed a chassis cleaning device, specially for improve the green tea screening quality and effencicy.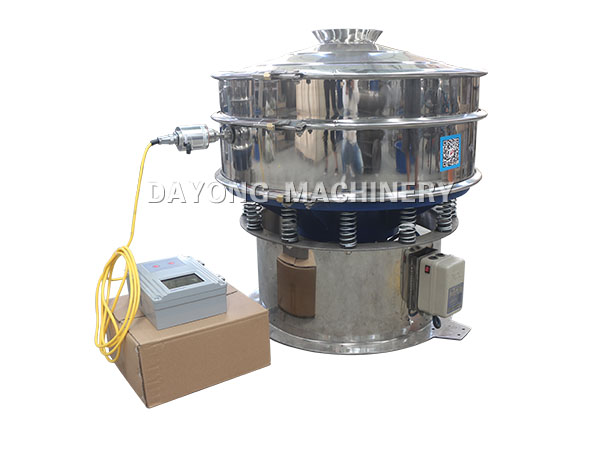 Now five sets of 800mm tea powder ultrasonic sieve machine has been finished production, and has already sent to Japan, waiting for customer to begin use.
The following is a photo of the ultrasonic sieving machine.
The materials of the machine is fully 304 stainless steel, food grade silicone sealing, external ultrasonic system, suitable for Japan's 220V voltage.