Soil Screening Rotary Vibrating Screen
Soil screening and removing impurities recommend usually customers to use rotary vibrating screen, generally in order to remove stone and block impurities, customer choose the smallest model DY600-3S, 600mm diameter, three layers, because customer don't know the special screen mesh of soil, as experience, recommend to use mesh hole, 1mm, 2mm and 3mm, and after waiting machine running, research the screening effect, then determine whether change screen mesh.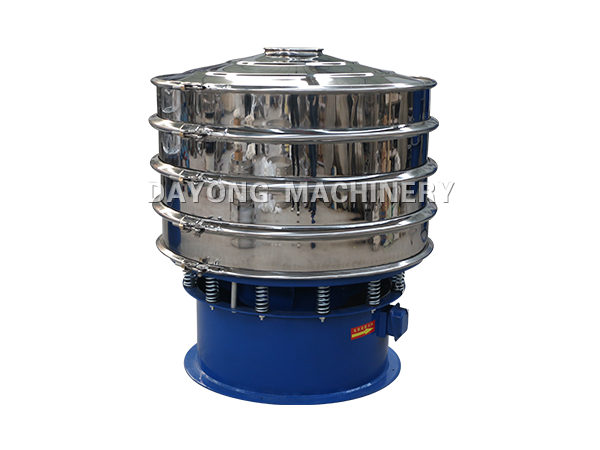 The characteristics of rotary vibrating screen:
1.Small size, light weight, saving space.
2.The direction of the discharge port can be adjusted, coarse and fine material automatically discharged.
3.No mesh plug, no powder flying, the smallest screen can be up to 500 mesh (28 microns), the smallest filter up to 5 microns.
4.Single layer rotary vibration screen with unique grid design, long-term use of screen, easy to change screen mesh, only 3-5 minutes, simple operation, easy to clean.
5.No mechanical action, easy maintenance, can be single or multi-layer, contact part of the material is made of stainless steel (except for medical use).
6.Any solid, liquid, powder, granules, slurry materials within a certain range can be screened.