In Which Industries Xinxiang Vibrating Screen Plays An Important Role
Rotary vibrating screen is a common fine screening machine, because its exterior is round, it's also called circular vibrating screen.
The circular vibrating screen mainly adjusts the movement trajectory of the material on the screen surface by adjusting the angle of the eccentric block of the vibration motor, thereby changing the screening yield and fineness of the material. Changing the vibration force of the vibration motor by increasing or decreasing the number of top and bottom heavy hammer of the vibration motor. The following to analyze its specific application: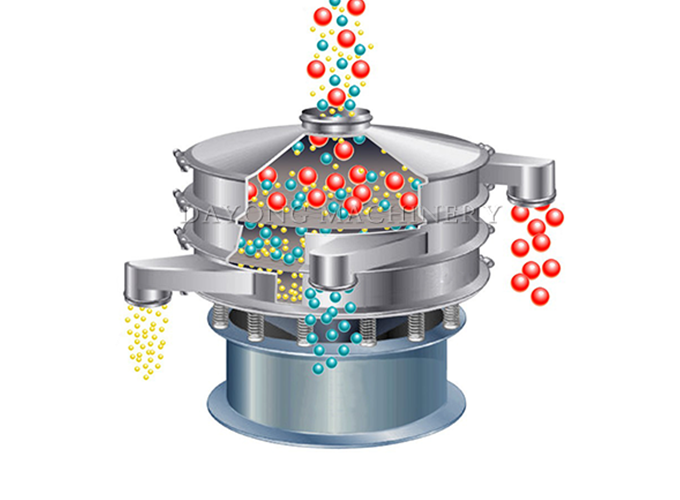 Chemical industry:

Rotary vibrating screen

is extremely widely used, mainly to screen the impurities in the material, to ensure the classification of materials, and play a supervisory role in the production line. For example, the vibrating screen often screens resin, potassium feldspar, refractory material, and often used in stainless steel vibrating screen.


Food and pharmaceutical industry:These materials are extremely strict on the material requirements of the screening equipment. The all stainless steel vibrating screen is often used to screen the materials according to the customer's needs, such as: powder screening of capsules, particle screening of additives, and dedusting classification of starch. Rotary vibrating screen is used in a wide range of applications, mainly because they improve the quality of most industrial products during screening.