Vibro Screen for Herbal Powder
Clients' request, they need one set of vibro screen to pass the herbal powder through 80 mesh single layer with 500kgs/h capacity.
Before, they used this vibro screen with 600mm diameter, it's capacity is 150-200kgs/h. But this old supplier use industrial rubber sealing ring for this equipment, it will affect their herbal, so now they want a bigger equipment with silicon sealing ring parts.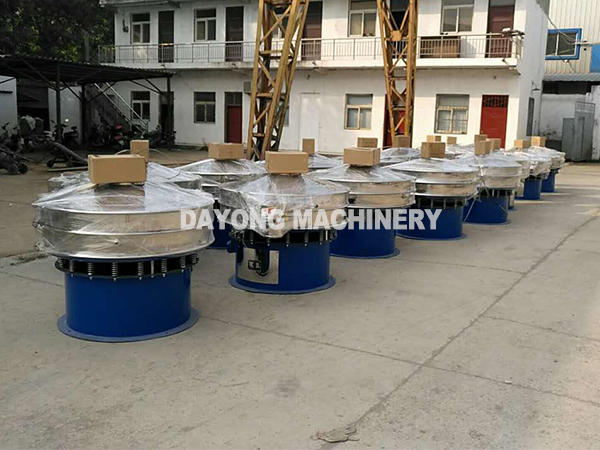 According to his request and our other clients' using experience, we recommend the following vibrating sieve for him.
Equipment diameter: 1000mm
Sieve mesh size: 80 mesh single layer
Equipment material: Contact herbal parts SUS304, equipment base Carbon steel
Special design: Silicon bouncing cleaning screen system, reduce mesh plugging; checking mouth on the cover, easy to check screening precision; 18 months warranty, 0 risk purchasing.