Gluten Meal Vibrating Screen
The gluten powder vibrating screen generally adopts the DY-1500-1S type rotary vibrating screen. Because the gluten powder is food grade, the screening equipment made of stainless steel is mostly used. The gluten powder rotary vibrating screen has the characteristics of high screening efficiency and wide application range.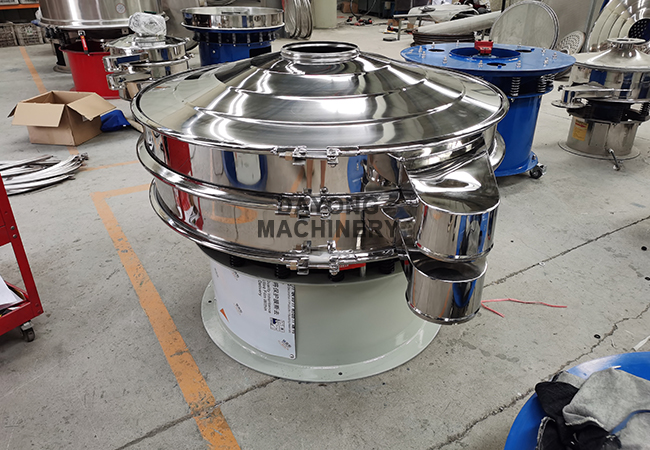 Introduction of gluten meal
Gluten is a natural protein extracted from wheat. It is light yellow in color and is sticky, elastic, and extensible.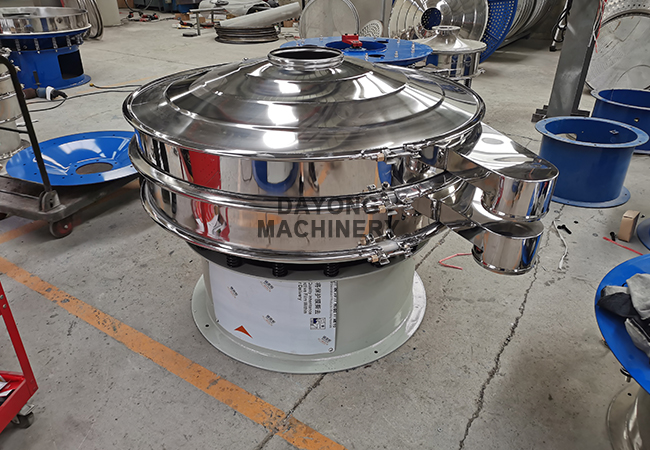 Gluten meal rotary vibrating screen
Number of screen layers: 1 layer, two particle sizes
Screen mesh number: 60 mesh