Food Powder Sieving Using Three-dimensional Rotary Vibrating Screen
Generally using three-dimensional rotary vibrating screen for food powder sieving, it has high screening accuracy, high screening efficiency, high performance and favorable price and other features. And this machine can be customized as client's demand, so need to know some details information, so as to better meet production demand.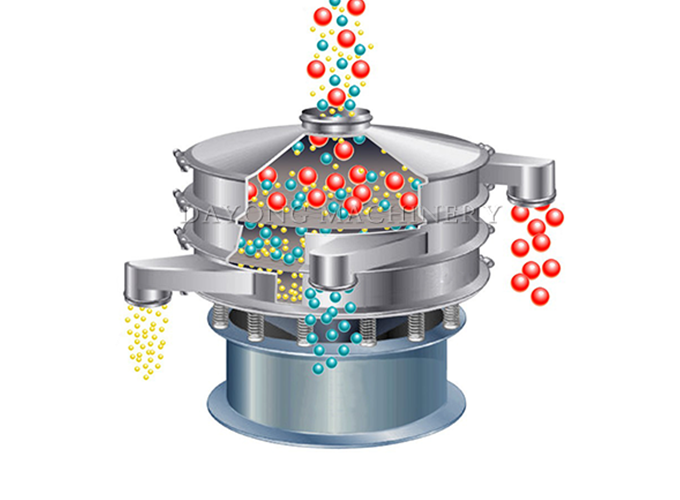 1.The characteristics of screening food powder, including: proportion, viscosity, etc.


2.Sieving purpose: grading, removing impurities or filtration.


3.Screening capacity and screen mesh.


Our main model have these diameter for 600mm, 800mm, 1000mm, 1200mm, 1500mm, 1800mm and 2000mm. Under the general situation, if the mesh size is below 150 mesh, which will need to add the ordinary bouncing balls cleaning screen device to achieve the sieving purpose, greatly improve the screening accuracy and screening capacity.