Earthworm Screening Drum Sieve
Earthworms live in the soil and are relatively moist. Linear vibrating screens and round vibration screens are powerless to wet materials, which is likely to cause network clogging. But the drum screen is not affected by wet soil. Mainly because they work differently.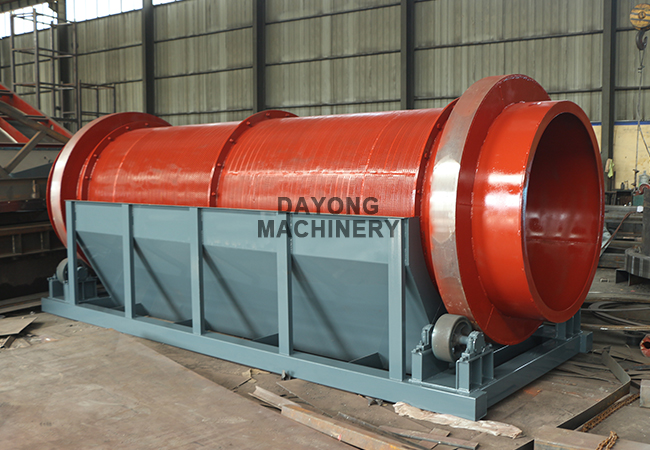 The drum screen is driven by the motor to rotate the axis of the drum for rotation, and the material generates a huge centrifugal force during the rotation. Driven by this force, the materials are analyzed from top to bottom through screens of different specifications to complete the screening process. In the entire screening process, the unique screen cleaning device of the drum screen keeps cleaning the screen screen to ensure that the screen screen is clean at any time and will not block the screen.