■ Specifications
Vibrating feeder in the process of production, the massive, granular materials from the storage bin evenly, timing, and continuously give into the device.
It can be used in the sand and gravel production line continuous evenly feed crush machinery, and carries on the coarse screening for material.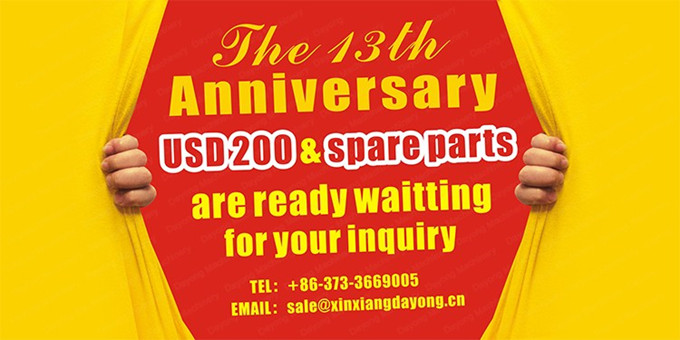 Widely used in metallurgy, coal mine, dressing, building materials, chemical, abrasive and other industries crushing and screening combination equipment.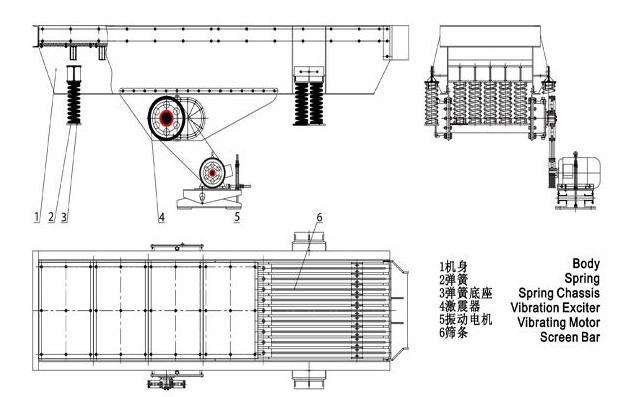 1.Smoothly vibrating, reliable operation, long service life.
2.Vibrating force adjustable, Flow rate changeable and controlled at any time.
3. Low noise, low power consumption.
4. Simple Structure, convenient installation and operation.

■ Technical Data
Model

Hopper Size
[mm]
Max.Feed Size
[mm]
Capacity
[t/h]
Motor Power
[kw]
Weight
[t]
Overall Dimensions
[mm]

GZD-250 x 75

2500 x 750

300

50-80

1.5 x 2

1.29

2580 x 1430 x 600

GZD-300 x 90

3000 x 900

450

80-100

3.0 x 2

2.96

3064 x 1580 x 1414

GZD-370 x 100

3700 x 1050

500

100-150

3.7 x 2

3.7

3980 x 1878 x 866

GZD-490 x 110

4900 x 1100

580

120-280

5.5 x 2

4

5200 x 1900 x 1200

GZD-500 x 120

5000 x 1200

600

200-400

5.5 x 2

5.2

5450 x 2000 x 1300

ZSW-380 x 96

3800 x 960

500

100-160

11

4.21

3882 x 1684 x 1340

ZSW-490 x 110

4900 x 1100

580

120-280

18.5

5.41

4957 x 1841 x 1365

ZSW-590 x 110

5900 x 1100

600

200-350

22

6.05

6000 x 1841 x 1365

ZSW-600 x 130

6000 x 1300

600

400-560

22

7.5

6082 x 2040 x 1580

ZSW-600 x 150

6000 x 1500

800

400-700

37

8.5

5955 x 2210 x 1510