The vibratory screen in Mr. Mao's eyes
2016-05-09 15:11:26
On 6th, May, 2016, our Dayong machinery manager organized a internal learning conference. On the conference, the speaker Mr. Mao from our own plant deliver a vivid and useful speech for every salesperson.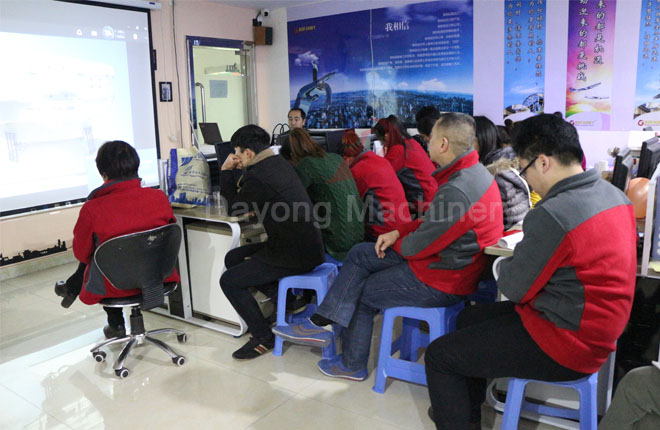 Firstly, Mr. Mao did not told us how to tell clients our machines, but got what the clients want. He tought us we should ask clients for some information when they want some machines as the purpose of the client's machine, the client's raw material, the capacity client want, how many grade material they want, the voltage and the texture of machine. Because of the language difference, we need got the clients' specific requirement as soon as possible so that we can give them suitable design and customizable machine.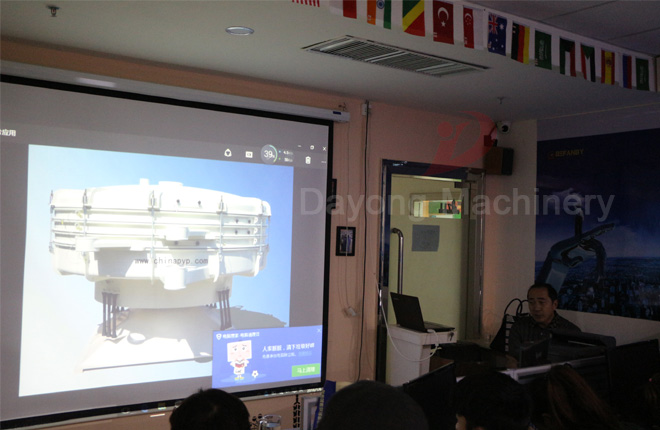 Then, Mr. Mao showed us plenty of pictures of vibrating screen from himself and all around the world. He had made the vibratory screen for 40 years, especially for special customizable vibratory screens. After got his explanation of vibratory screen, we found that what we knew is so less. Even we had never seen these pictures he showed us. But we know that what we should do is so much, we need to let our clients to know we can do any machines as they want.
Finally, we thanked Mr. Mao bring a precious picture gallery, let us know more about him, about the vibratory screen in his eyes.