Product profile
There are various vibration screen with different function, and some of them also can grade the materials. This time we will introduce the 1530 grading vibration screen, which is a new type machine for high efficiency screening, generally used for grading big and giant lumps and middle or little particles in metallurgical, electricity, construction, mine and coal industries.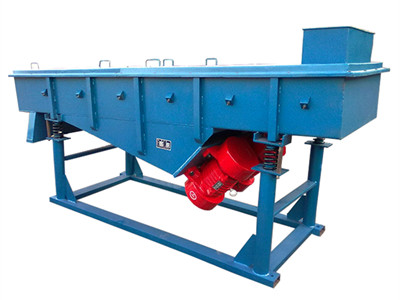 When the 1530 vibrating screen works, the excitation device create exciting force and transfer it from screen box to screen surface. This kind of excitation force is a vertical force, which make the screen box drive the surface move back and forth. Under certain condition, this exciting force upthrow the material on the surface to the forward direction, the little particles will fall down to the next screen. The movement trajectory of the material on the surface is parabola, proceed circularly until finish the screening work.
Product organization
1530 vibrating screen is made of excitation device, screen box, falling hopper, damping device and pedestal.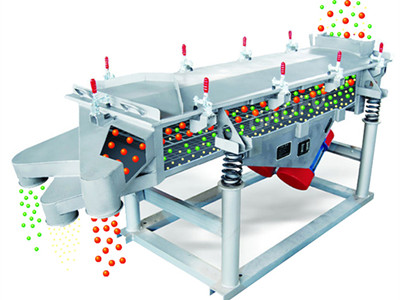 Product features
1. Small volume, strong screening ability.
2. Light weight, easy to install.
3. Less consumption, no more a lot of energy.
4. Nice price, less spares.
5. Beautiful body, simple but nice pose.
6. Screen was pieced by small piece, easy to replace.