The maintenance and inspection of circular vibration screen
Weekly inspection:
check whether the vibrator and each bolt are loose, the rubber spring is worn, the screen surface is worn or the screen hole is too large. If is, please handle it.
Monthly inspection: check whether there is crack on the screen frame structure or weld line. If finding the beam and lateral plate have crack, clean the surface. Drill a 5mm hole to shove a groove and preheat to repair by welding. The repairing welding should ensure fully welding. Grind the seam after welding and then install the reinforcing plate.
Yearly inspection:
take an overhaul for the vibrator. The vibrator should be fully taken apart for cleaning. If the rolling bearing is corroded and damaged, it should be scraped. Notice that the eccentric block position should be in the same phase when it is being reconfigured.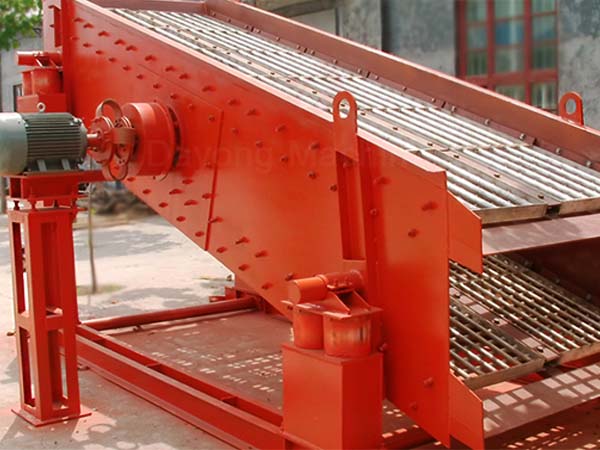 Xinxiang Dayong Vibration Equipment Limited Company
is committed to the research of breaking, screening, conveying equipment and promises to provide the clients with design scheme before the production and produce in accordance with the strict technical guidance. In the condition of normal use, we promise that our warranty is 18 months and always keep in touch with the customers. Provide technical support timely to ensure the customers' normal production.