The Installing Process of Rotary Vibrating Screen Net Frame
On 13th, April, 2016, Xinxiang Dayong Machinery manufactured a DY-1500 rotary vibrating screen for a cellulose company in Zhejiang.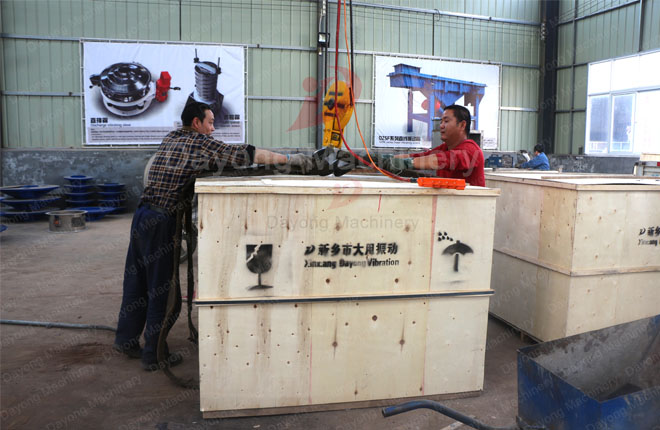 This DY-1500 rotary vibrating screen was customized for cellulose specially. The texture of contacting material is stainless steel 304,high strength and corrosion resistant. The frame adopts separated supporting and fine net, the supporting net is 4 mesh, the fine net is 40 mesh. This kind of double nets structure making the net service long, the net hole is not easy to deform.

The installing process as below:
1. Put PU rings and bouncing balls on supporting net frame to improve the self-cleaning function and provent blocking on the net hole so as to keep the sieving efficiency.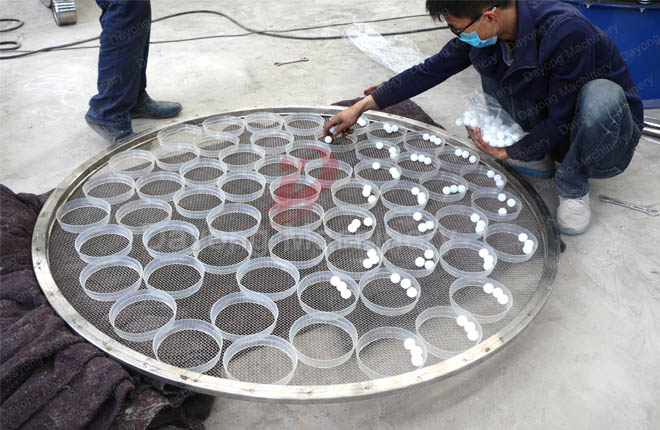 2. Put punched-plate on the frame had add PU rings and bouncing balls, then turn over the whole frame. Finally, fasten the fine net with the stretching ring. Need attention is fasten tightly the fine net, if need, put a weight on the center of the fine net.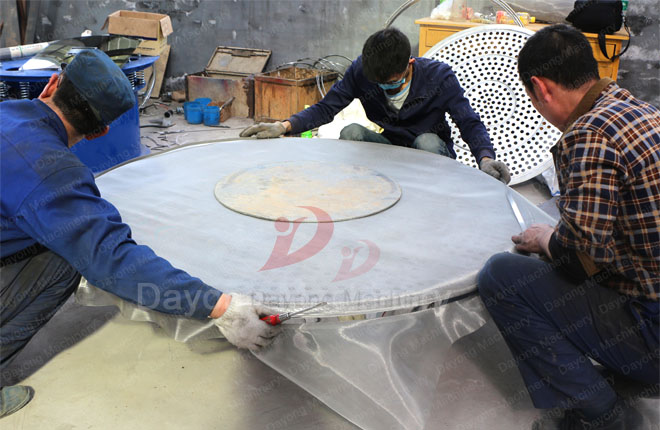 3. Last step, scissor the redundant fine net, use U-type silica gel seal ring to seal cover the edge of the frame to make the material not block on the the edge of the frame.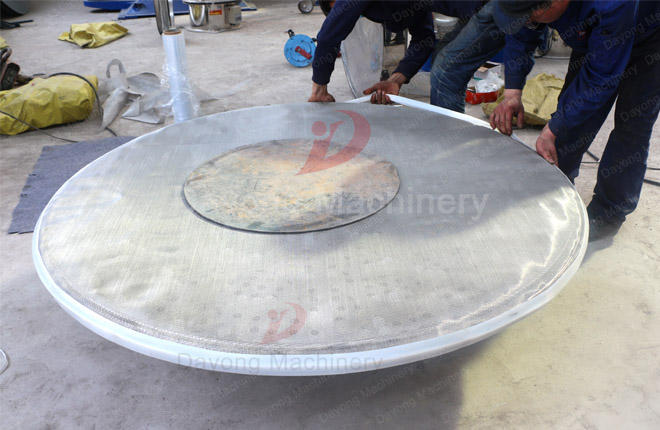 Xinxiang Dayong Vibration Equipment is a professional vibrating screen, conveyor and crusher designer, manufacturer and supplier with 13 years experience. Welcome to your inquiry. Dayong Machinery solve all kinds of sieving problems.