PP plastic rotary vibrating screen
PP plastic rotary vibrating screen also called antiseptic rotary vibrating screen, plastic circular vibrating screen, polypropylene rotary vibrating screen. PP rotary vibrating screen produced by Xinxiang Dayong Vibration Equipment Co., Ltd. is used for solving some speical material that would be oxidated or corroded if contacted with Q235 and SUS304. The contacting marterial part of PP plastic rotary vibrating screen is polypropylene, which is the best project to solve the problem oxidation and corrosion. Besides, PP plastic also could ensure not influencing material's property.

PP plastic rotary vibrating screen details as below:
1. Whole machine: This machine called DY-800-2S PP plastic rotary vibrating screen, vibration body and pedestal adopts carbon steel. Material contacting part adopts corrosion polypropylene, much portable; there are silica gel seal ring in every two layer. It is much fastener after been locked by screws.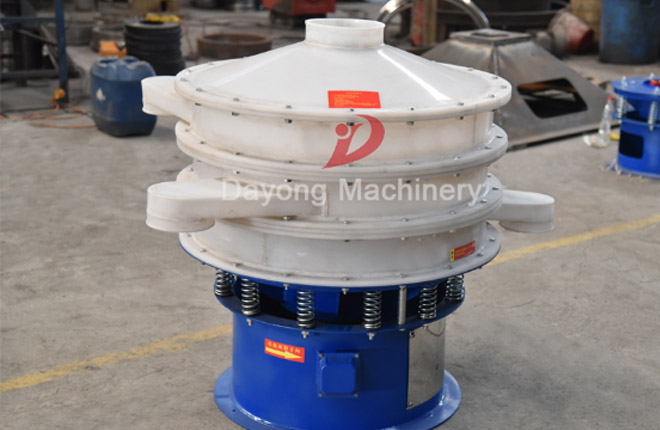 2. Punched-plate: Different with other stainless steel punched-plate, this machine adopts polypropylene punched-plate, durable, no poision, no stink, no smell, heat resistance, abrasion and resistance, long service life.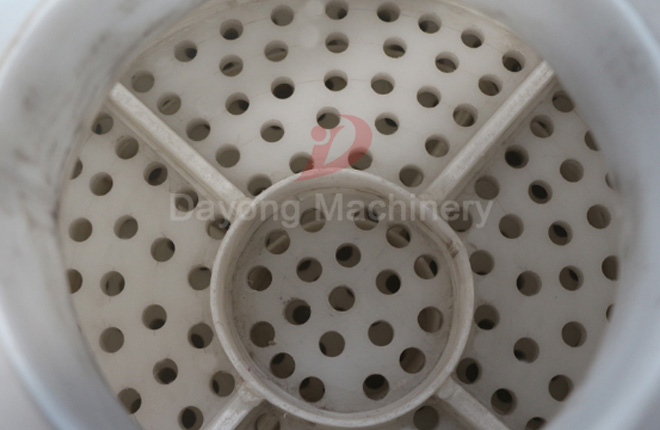 3. Vibrating spring: This machine adopts 12 sets 4mm vibrating spring, taking the effect of buffering vibration force and keeping material moving, preventing the damage of vibration body and other devices. Besides, the spring is pressed into, much durable.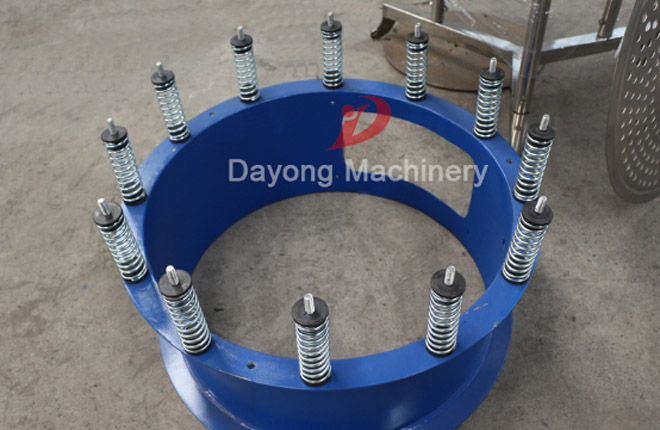 4. Outlet: The outlet of this machine could be designed and manufactured as customers' specific requirements such as square type, circule type and extended type. Besides, our company products are customizable machine, could be manufactured by customers' production line. The customizable part is dust cover, inlet, outlet, pedestal, sealing device, cleaning device.