How to select screening equipment for screening rubber powder?
Usually, rubber powder we say is made from the waste tire processing of motor vehicles. Due to the different degree of pulverization, appearing different size of rubber particles, what kind of the screening device can distinguish different size of rubber powder?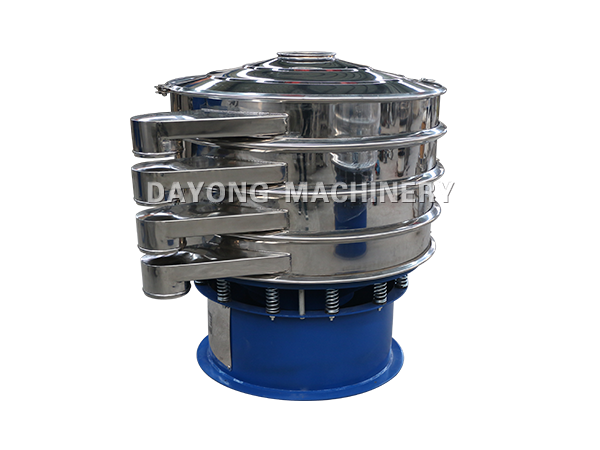 The technical engineers from Xinxiang Dayong vibration Equipment Co.,Ltd will recommend for the DY series rotary screen. For the following reasons:
Firstly, combining with customers' needs: customers usually require 40 mesh, 80 mesh, 200 mesh screen for the metal powder screening, which is completely in line with the sieve range of rotary vibrating screen.
Secondly, in the process of sieving rubber particles, usually dust flying, the dust proof cover of rotary vibrating screen can effectively avoid the phenomenon to achieve the goal of environmental protection.
Thirdly, when the customer selecting the screening device for rubber particles, because of the lack of knowledge about the equipment, customers will choose a screening device with small processing capacity and high accuracy to purchase, thus reducing investment risk. This is no doubt that the rotary vibrating screen is the best choice.
Fourthly, Xinxiang Dayong vibration Equipment Co.,Ltd according to different customers' needs, design the rotary vibrating screen for rubber particles with different screening processing capacity, and the highest capacity can reach 2000 kg/h.