How to prolong the service life of vibrating screen?
Prolonging the equipment's

service life

should be started from reducing the equipment failure rate. The vibration screen's main malfunction parts are in generally three aspects:
screen mesh, vulnerable accessory loss and motor malfunction.
The screen mesh failure is generally caused by the non-tension when replacing the screen mesh. It leads to some questions, such as the vibration screen can't discharge material or slow discharging and the screen mesh wears too fast. It requires the users to fasten the screen mesh again.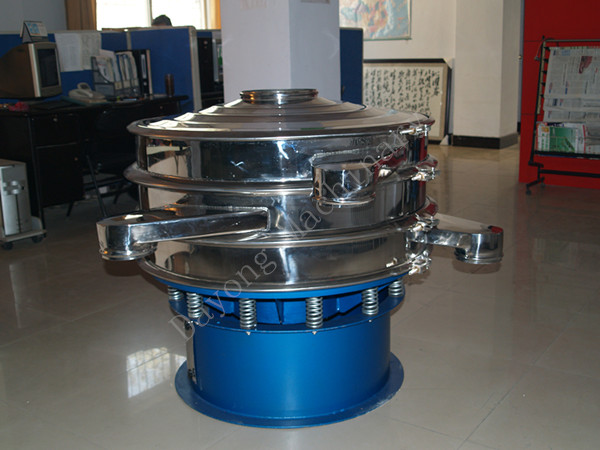 Vulnerable parts loss is generally caused by the continuous wear of rubber skin in the using process, which leads to the questions of the leakage of powder, slurry and others. The serious worn of rubber skin makes the frame body appear crack and then the leakage of material will occur in the using process.
The final is the vibrating motor's malfunction, which is generally caused by failing to pay attention to maintenance. It makes the motor bearing lack oil and lubrication.
It is suggested that the users should check the machine body parts before use in daily production. When finding the screen mesh is loose or damaged, fasten or replace it timely. Lubricate the vibrating motor regularly and maintain good running of parts so as to prolong the service life of rotary vibration screen effectively.