■ Specifications
The magnetic levitation vibrating screen is a new type of vibrating screening equipment that covers mechanical physical motion and high-frequency electromagnetic vibration, and integrates two physical vibrations. The working parameters comply with national industry standards and are used in conjunction with experimental screens and sample screens; Target industries include: screening, inspection, and production in chemical, metallurgy, abrasives, food, medicine, and other industries.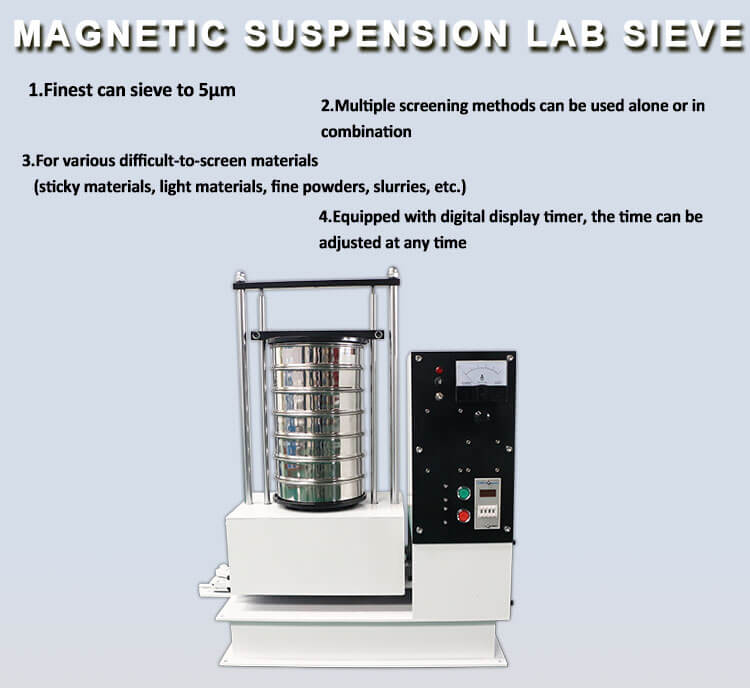 Main Features
1. Strong stability
It adopts gear-driven "synchronous belt" transmission mode, which has good transmission accuracy and consistency; the speed ratio is accurate, and there will be no speed drop or slip belt phenomenon. The equipment is equipped with a digital display timer, and it will automatically stop after the set time.
2. Low maintenance cost
Because the "synchronous belt" is used between the two gears to connect the gears, it will not wear out and has a long service life (maintenance only needs to be replaced by the "synchronous belt"). The eccentric wheel adopts an integrated method, which is convenient and accurate to install. Wear, low cost and easy to replace.
3. High screening efficiency
Screening methods are available at the same time: back-and-forth, swing, and up-and-down vibration. The screen surface will not be blocked, and the material will be screened quickly and thoroughly.
4. Small size, clean and easy to operate; each function can be operated independently on the operation panel.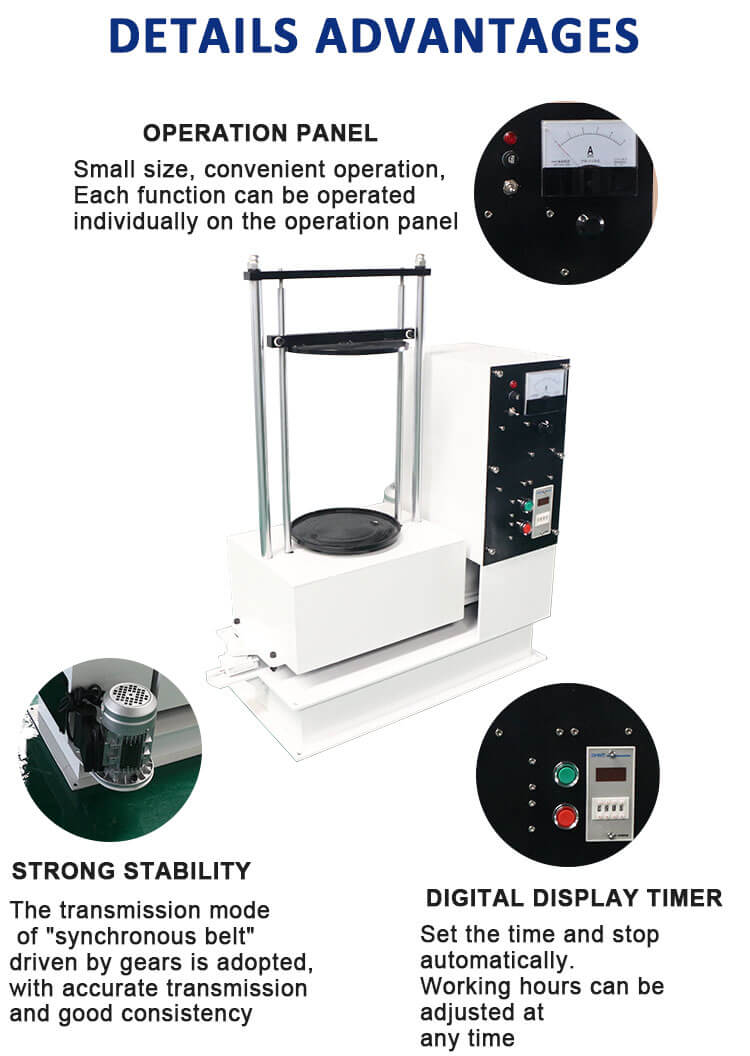 Using Scope
1. Applicable materials: fine particles, metal powder, carbon powder, chemical powder, food powder, pharmaceutical powder, diamond powder, building materials, dyes, ceramics, rubber, paper, dry and wet powders, etc.
2. Widely used in mines, prospecting, geology, chemicals, pharmaceuticals, dyes, biology, abrasives, food, tea, schools, ceramics, national defense, etc.
3. Aiming at various difficult-to-screen materials. (Viscous material. Light material. Fine powder. Slurry. etc.)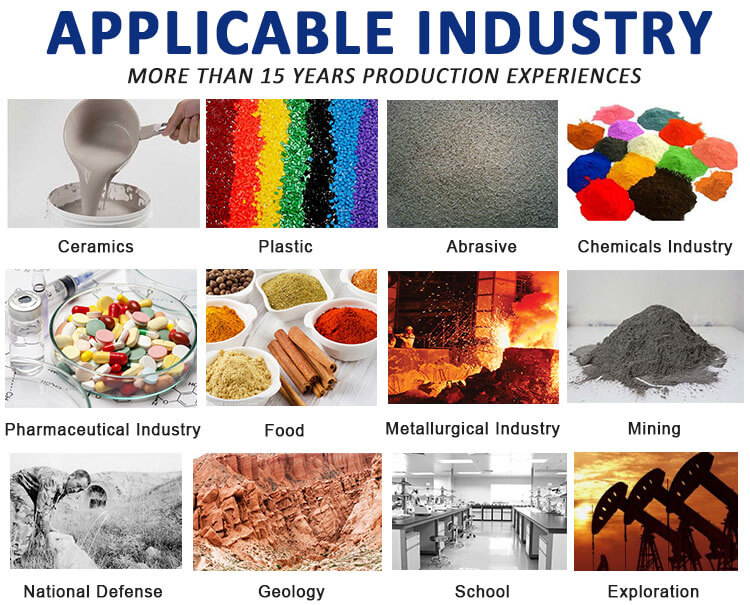 ■ Technical Data
Technical Parameters
| | |
| --- | --- |
| Name | Electromagnetic sieve shaker |
| Model | DY200 |
| Shaker Diameter | 200mm |
| Sieves Diameter | 200mm, 100mm, 75mm |
| Power | 0.18kw |
| Layer | 1-8 layers |
| Voltage | 220v 50hz / 110v 60hz / customized |
| Mesh Size | Finese can be up to 5 micron |
| | |
Note:
If have any inquiry, please directly contact us or leave your message, our engineer will timely reply you.