■ Specifications
Dust-free feeding station is also known as manual unpacking machine, and it is a manual equipment for manually pouring a small bag powder or granules materials to next hopper, during the progress can discharge dust through its filter cleaning device and exhaust fan into atmosphere, improve the working environment.
And it is equipped with vibration screen (safety screen), which can effectively intercept the foreign objects, so as to ensure the qualified materials discharged.
Main structure: The dust-free feeding station consists of feeding platform, unloading bin, dust removal system and vibrating screen etc.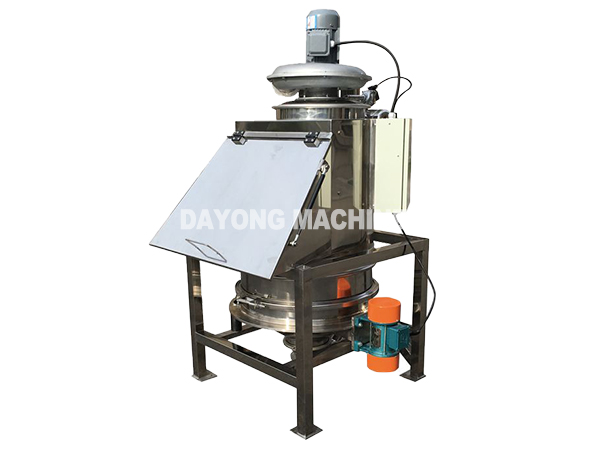 Dust free feeding station is suitable for the unpacking, feeding and sieving of middle and small bags materials in pharmaceutical, chemical, food and other industries, especially for the discharging and sieving of materials with poor flowability, and can effectively protect the working environment.
1. Removing dust function can effectively prevent dust flying, reduce the materials and energy consumption.
2. Equipped with vibration screen to sieve out the impurities.
3.Simple operation, convenient disassemble and cleaning, no dead angle.
4. Adopts the intelligent control, efficient automation, save energy.