Linear vibrating screen apply in the sand industry
As we all know, riverbank sand is of different sizes and shapes, if you take it to the market to sell directly, the price will be very low, so in order to sell a good price, a lot of suppliers will grade the sand before the sale.
In the classification process, how to ensure the screening effect? We Dayong Vibration Equipment Co., LTD must be mentioned here,our linear vibrating screen is of the good effect and reasonable price, and has been highly praised by many customers, and we have exported them to Australia, Malaysia, and Netherlands and so on.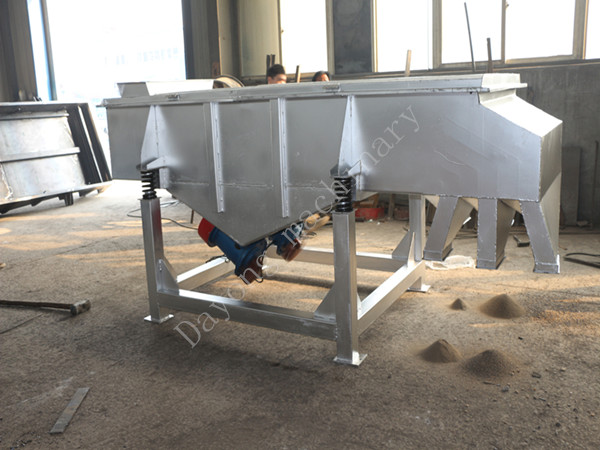 Services:
During the negotiations for the initial purchase customer, we will make a clear and detailed explanation.The below schematic diagram is made in order to solve the customer' doubt.