Malaysia raw coal vibrating conveyor
On 10th, December, 2015, we achieved a deal about vibrating conveyor with a Malaysia client.
1. The client's specific requirements
On 5th, December, 2015, we received a message from Malaysia about a conveyor machine. He told us he is a manager of raw coal production department and he need to order a conveyor machine. Considering his production line, we recommened him the carbon steel one. Becasue of his production line located beside the sea and there are a high salinity on the air, so he required us to paint three times antiseptic paint.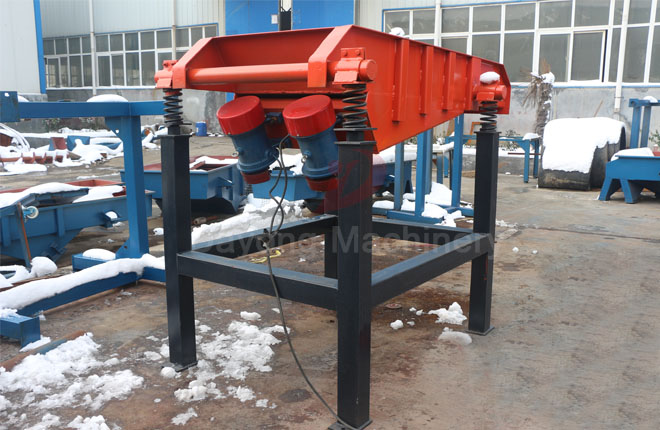 2. The advantages of this type vibrating conveyor
(1). Fully enclosed design, no coal powder fly, very environmental.
(2). Less occupation, easy to install and matach the prodcution line.
(3). Feeding uniformly and decrease the damage of belt conveyor and other equipment.